Buy sport horses directly from breeder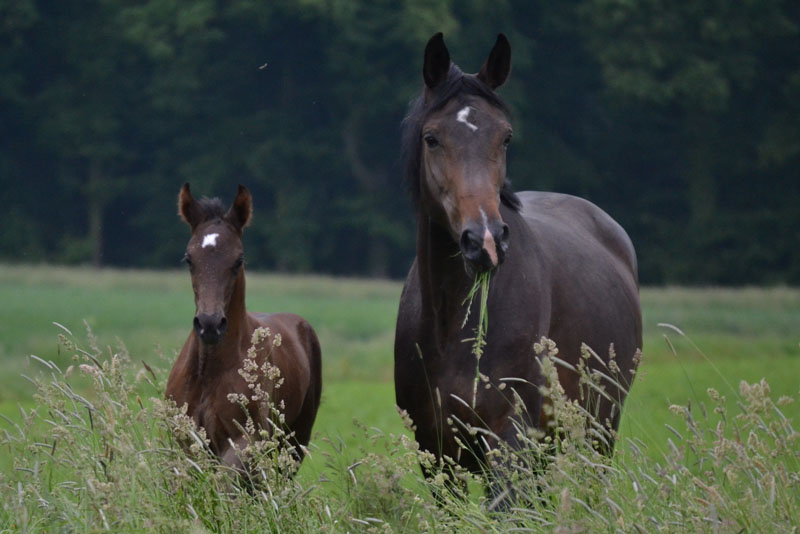 Hengstfohlen von Damon Hill x Florencio (geb. 2013)
Our philosophy and training
Here you can buy horses directly from the breeder. We breed all of the horses on our own and accompanied them until today. We were with them every single moment, from the decision on the mating, through the long months of eagerness that everything will be okay until the day of birth. Foals, yearlings and two-year olds are to be kept in the pasture, that's what we believe in. Therefore, we keep our horses there until the first snow in winter. We accompany the horses during their childhood and when they become adult. Hence, we longe them and break them on our own. For us it is most exciting to experience what a horse feels like under the saddle, which we bred and brought up. Step by step a youngster learns to face the challenges of every day:
Riding in the arena, indoor and outdoor
Cavaletti training and show jumping
loose running in the group, grazing in the pasture, staying on the paddock, being in a walker
going for a ride, being loaded, ...
Breeding and riding is a hobby for us ... and an affair of the heart. Our aim is to breed sport horses, who are friendly and rideable. All of our horses have a big sport potential. Thus, there are dressage horses competing in Prix St. George, for example... and in the same time they have such a perfect character that we selled horses to teenagers and returners after a heavy riding accident. If you search a horse directly from the breeder, with which you can launch a sport career in full speed or simply go for a horseback ride, than why don't you stroll through the "Sale" page.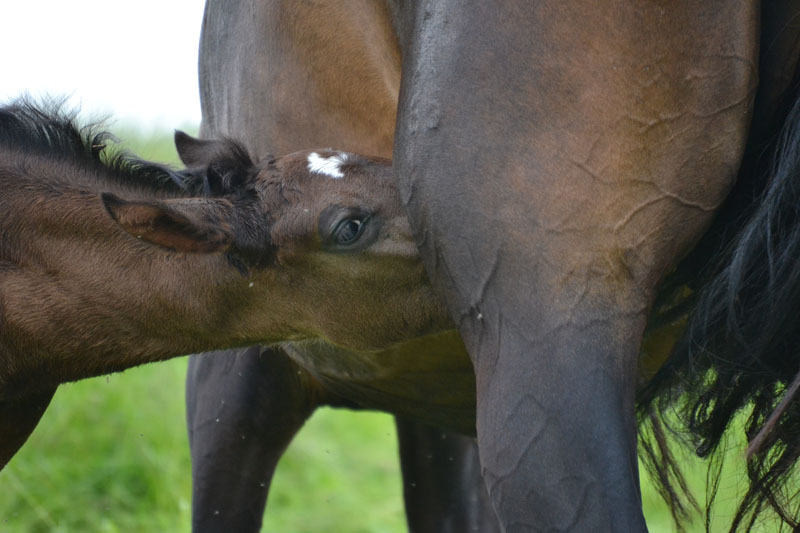 Immediate contact
0049 - 172 - 5122605 for the dressage horses 0049 - 177 - 4128108 for the jumping horses
The horses are located near Hannover, Germany